House Fire Caused By Electrical Appliance
17/01/2020

What Is An Earthed Appliance?
15/12/2020
Safety switch 'may have saved' Pyengana Dairy worker's life
A man electrocuted while working at the Holy Cow Cafe at Pyengana (TAS) may not have died if a safety switch had been installed, a coroner has found.
Guy Redman Clark died at the cafe at Pyengana Dairy in late 2015.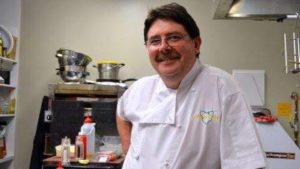 The 56-year-old cook received a 244-volt electric shock when he came into contact with a live wire on the inside of a glass washer.
Coroner Simon Cooper said the presence of a residual current device (RCD), or circuit breaker, may have saved Mr Clark's life. "While Mr Clark may still have received a shock, had an RCD been fitted it may not have been fatal," he said. "I am satisfied that the absence of an RCD may have contributed to Mr Clark's death."
Mr Cooper said it was time RCD's were mandated across the state. "I recommend that the appropriate authorities commence the necessary steps to ensure the installation of RCD's in all workplaces, regardless of when the workplace was constructed," he said.
He said the poor state of the cafe's glass washer was likely to have been a contributing factor to Mr Clark's death. A coronial inquest heard the plug to the glass washer had been wrongly wired.
Mr Cooper was also critical of the investigation by WorkSafe Tasmania.
"I note that WST does not appear to have ever actually identified, let alone interviewed, anyone responsible for the electrical work associated with the glass washer," Mr Cooper said.
"It follows from my findings above that in some identified respects I consider that the investigation of Mr Clark's death by WST was inadequate."
He also criticised WorkSafe Tasmania's response to the coronial investigation when it failed to comply with a court order by providing an incomplete file.
Speaking outside Launceston Magistrates Court on Tuesday morning, the victim's brother Dennis Clark, welcomed Mr Cooper's findings.
"The thing that we found the most compelling was Mr Cooper's finding that the investigation by Worksafe Tasmania was inadequate," he said.
"That was our main issue, the investigation into his death.
"The recommendation that there should be breaker on all circuits is completely fair because if that had been in place my brother might still be alive."
Mr Cooper described the actions of Worksafe Tasmania as "wrong".
Mr Clark was well known in northern Tasmania as a former manager of the Riverside Golf Club and operator of a sweet shop in the CBD.
Source:www.illawarramercury.com.au
Links to more info.    What are RCDs?        Info about our RCD testing service