Test & Tagging Delivers Many Benefits For Your Business
Having your portable appliances regularly tested and tagged is extremely important for any workplace.
Testing and tagging is recognised as being highly effective in helping reduce the risk and occurrence of electric shock incidents. On top of this, it can deliver many other benefits that include;
preventing lost production time
improving workplace industrial relations - being seen to have worker safety as a priority
a safeguard against costly Provisional Improvement Notices (PINS) from Worksafe
reducing the risk of workplace safety law breaches that can result in attacks on your personal and business assets.
Expert Help
When it comes to your portable appliance electrical safety program, it makes sense to call the industry experts who can provide you with a fast, efficient test and tagging service that is guaranteed to fully comply with all the requirements of AS/NZS 3760.
Our professional team specialise at testing and tagging all sorts of electrical appliances. If you plug it in, we can test and tag it.
Request a free quote by calling 1300 837824 today.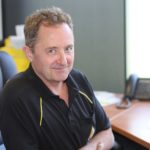 Some of the workplaces we test & tag in Melbourne
Recent News, Updates and Blog Posts