Test and Tag Service Melbourne
When you need test and tag services Melbourne, ACME is the service you can trust.
ACME Test and Tag Melbourne is a privately owned, specialist testing and tagging contracting business.
Our ethos is simple: We do testing and tagging the way it should be done without compromising your business' electrical safety program or blowing your budget. By identifying even a single faulty appliance in your workplace it can save you a lot more than just downtime or electrical damage.
If you plug it in, we can test and tag it.
We have been providing trusted appliance test & tagging services across the Greater Melbourne area for over 13 years and have helped hundreds of workplaces maintain an electrically safe workplace so they can remain OHS compliant.
Test and tagging electrical appliances is our core service. It's what we do day-in-day-out. And YES, we really love doing it. For us it's about the work, the people we meet and knowing we provide a positive contribution toward making workplaces safer.
Our industry leading 5 Step Safe Workplace Program takes you from an exposed position to protected position and keeps you there. It's an original program developed by our team and is exclusive to ACME.
For an electrical test and tag Melbourne businesses you can truly trust, contact ACME Test and Tagging today.
GENERAL APPLIANCE TEST AND TAGGING
General Appliance Testing  (240V single phase appliances)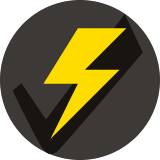 From extension leads to computers, from vacuums to welders and everything in between, we can do them for you.
Our service is fast, cost effective and undertaken with a minimum of downtime or disruption to your normal routine.
On completion, you receive a set of fully compliant reports that compliment your safety program and satisfy your record keeping obligations.  ... more about general appliances
Faced with a Provisional Improvement Notice (PIN) from Worksafe, this client needed all the appliances in their administration, kitchen and workshop tested and tagged. We delivered a timely, cost effective, fully compliant program that got all their appliances done and paperwork up to date. The PIN was reviewed and no further action was taken against them.
Trade Tool Testing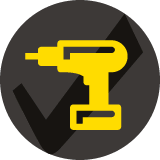 Don't risk getting caught by the site safety officer. Get your trade tools tested and tagged on time, every time and avoid the disruption and cost of being non-compliant.
Special requirements apply to the testing and tagging of trade tools. These include specific retest intervals, change-over grace periods and a defined tag colour coding system that must be followed.
Our technicians carry a White Card and can visit you on-site.
Our client was working on a large construction site where regular safety audit walkthroughs were conducted. All their appliances had to be up to date with their retesting and correct tag colours used.
Our client passed every audit and experienced no downtime or penalties.
SPECIALIST TESTING AND TAGGING SERVICES
Safety Switch Testing / RCD Testing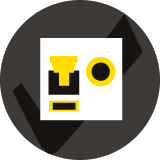 RCDs (residual current devices), or safety switches as they are commonly called, are important safety devices that can save your life; but only if they are working and react (trip) fast enough.
Our technicians can certify the trip time of your fixed and portable RCDs using specialised equipment that is accurate to within 1 millisecond (1/1,000th of a second).  … more about RCDs and RCD testing
A client based in inner Melbourne has 50+ RCDs spread over 3 levels of their building. We developed a plan enabling them all to be checked without causing disruption to their normal work patterns. During the first round of testing it was revealed several RCDs had slow trip times and 2 were not providing any protection because they were non-functional.

Three Phase Appliance Testing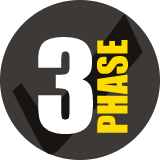 The testing and tagging of three phase appliances requires specialised test equipment and procedures due to their complexity, higher voltages and often higher current ratings.
ACME technicians are trained in the correct testing and tagging techniques for a wide range of three phase appliances and leads; including 10 amp, 20 amp & 32 amp rated appliances with 4 or 5 pin plugs.
This means you wont have to engage a second contractor to come in and do them for you. … more about 3 phase appliance testing
ACME took over the contract to service a large manufacturing plant. After examining their "outcomes" reports from the last few years we noted the previous contractor had been using the wrong testing method on all of the three phase appliances. During the first visit (using the correct testing method) our technician identified 4 three phase appliances with defects that could have resulted in serious electric shock incidents.
Heavy Duty Appliance Testing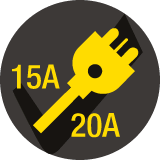 The testing and tagging of your heavy duty appliances has to be done 100% correctly due to the extra dangers presented by the higher currents.
ACME technicians can test and tag a wide range of appliances with ratings from 10 Amps to 20 Amps.
This client has a high number of 15 Amp appliances and works to tight deadlines. Any down time can be costly. We provided on-site testing and tagging of all their appliances, including the heavy duty 15A appliances that previously had to be sent away. This has improved their productivity and reduced costs by needing to only deal with one contractor.

Appliance Repair Services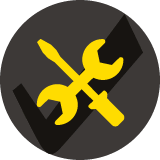 Don't get caught without that much needed appliance because it failed the safety check and now you have to send it away for repair.
We provide a same day, on-site minor repair service to keep you going.  Our technicians carry common spare parts and can do a range of repairs on-the-spot including;
replace plug tops and sockets to leads
replace damaged leads on power tools and other appliances
refit detached flex grommet
and more
Needing to finish an important job, our client faced the possibility of several days delay when a crucial appliance was found to have a defective lead. However, our technician was able to replace the damaged lead with a brand new one on the spot. The appliance was back in service within 10 minutes and both our client and their client were happy.
OTHER TESTING AND TAGGING SERVICES
BULK JOB LOTS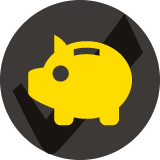 Have you got a lot of the same or similar appliances that need test and tagging?
Generous discounts start with lots as small as 50 items. Simply tell us what you have and when you need it all done by and we'll come up with a great deal for you.
Our brief was to test and tag 1,000+ light boxes with detachable leads within a very tight time frame.
Job was completed well within the deadline and at a saving of around 46% below industry standard rates.

Urgent Jobs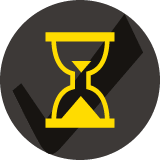 Same day test and tag service
Need your electrical appliances test and tagged within the next few hours or days?
Have you just discovered the tags on your appliances have expired and you can't get on-site until they are retested?
Has work stopped because you have been caught out by an over-zealous safety officer?
Do you have a safety audit looming and the testing and tagging hasn't been done or is out of date?
Don't panic! We can do jobs within the Greater Melbourne area on short notice - from a few days notice to sometimes just a few hours. (subject to availability)
Drop Off Service
We also have a drop off service by appointment only; $75-00 for first 10 general appliances, then $5-00 each additional appliance (strictly C.O.D. )
For small jobs you can drop them off, go for a coffee while we do them and then return to collect them checked and tagged.
A desperate call came in at about 4:30 pm on a Friday afternoon from the organiser of a major event in the CBD.
The site safety officer wouldn't let them use any of their appliances because all the tags were long overdue. The brief was to get 600+ appliances "tagged" before 7:00am next morning.
At 6:30am the site safety officer confirmed he was satisfied all the appliances had been test and tagged and could be used. At 9:00am the doors opened and the event went ahead as planned much to the relief of the organisers.

Whether you have a handful of appliances or a few thousand, one phone call and your problem will be solved.
Some of the workplaces we test and tag Melbourne