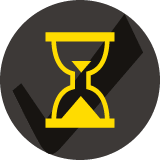 Urgent Test and Tag Service Melbourne
Need your electrical appliances test and tagged within the next few hours or days?
Have you just discovered the tags on your appliances have expired and you can't get on-site until they are retested?
Has work stopped because you have been caught out by an over-zealous safety officer?
Do you have a safety audit looming and the testing and tagging hasn't been done or is out of date?
Don't panic! We can do jobs within the Greater Melbourne area on short notice - from a few days notice to sometimes just a few hours. (subject to availability)
Drop Off Service
We also offer a drop off service by appointment only.
$75-00 for first 10 general appliances, then $5-00 each additional appliance (strictly C.O.D. )
For small jobs you can drop them off, go for a coffee while we do them and then return to collect them checked and tagged.
CASE STUDY
A desperate call came in at about 4:30 pm on a Friday afternoon from the organiser of a major event in the CBD.
The site safety officer wouldn't let them use any of their appliances because all the tags were long overdue. The brief was to get 600+ appliances "tagged" before 7:00am next morning.
At 6:30am the site safety officer confirmed he was satisfied all the appliances had been test and tagged and could be used. At 9:00am the doors opened and the event went ahead as planned much to the relief of the organisers.
Some of the workplaces we test & tag in Melbourne