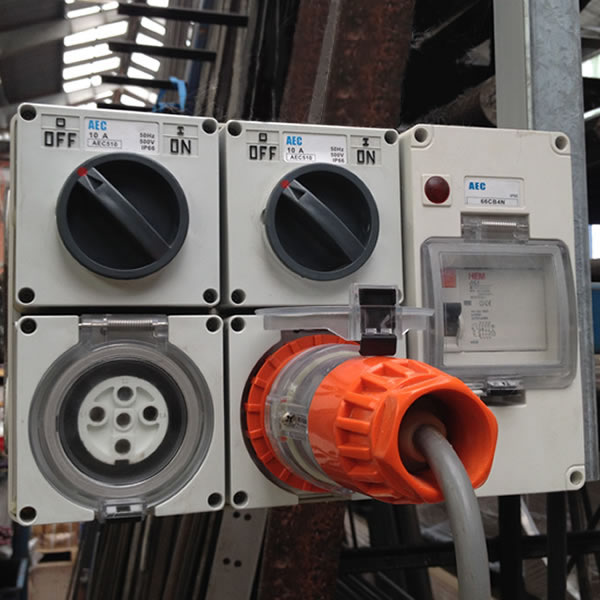 Three Phase Test Tag Service Melbourne
ACME Test and Tagging provides fully compliant three phase test tag service Melbourne.
Our technicians are experienced in testing and tagging three phase appliances rated from 10Amps to 32Amps with 4 or 5 pin plugs / sockets.
Why is it important to test and tag your three phase appliances?
Three phase appliances and leads present a much higher risk of electric shock to users because;
they operate at 415 Volts, which is significantly greater than standard 240 Volts mains voltage
they can operate at much higher current ratings
are often used in hostile environments and subject to greater wear and tear
All your three phase appliances that plug into an outlet must be included in your test and tag program and checked on a regular basis. (hard wired appliances do not need to be tested and tagged)
Common 3 Phase Testing Issues
The most common mistake we see made with the testing and tagging of three phase appliances is the method used to test the insulation of the appliance. Performing the basic  500V DC Insulation Resistance Test (aka the IR test or mega test) is only suitable for a very limited number of three phase appliances.
Design features such as electromechanical switches, soft starts, variable speed drives and more, are common place with three phase appliances. When these are present, an alternative testing method must be followed in order to achieve compliance with AS/NZS 3760 requirements.
Incorrect testing methods can not only miss potentially dangerous defects but can also cause costly damage to the appliance and downtime for business.
Contact Us
We can provide three phase appliance test and tag services in Melbourne as part of a scheduled testing and tagging service
Call us today to book discuss your three phase electrical appliance testing needs.
CASE STUDY:
ACME took over the contract to service a large manufacturing plant. After examining their "outcomes" reports from the last few years we noted the previous contractor had been using the wrong testing method on all of the three phase appliances. During the first visit (using the correct testing method) our technician identified 4 three phase appliances with defects that could have resulted in serious electric shock incidents.
Some of the workplaces we test & tag in Melbourne