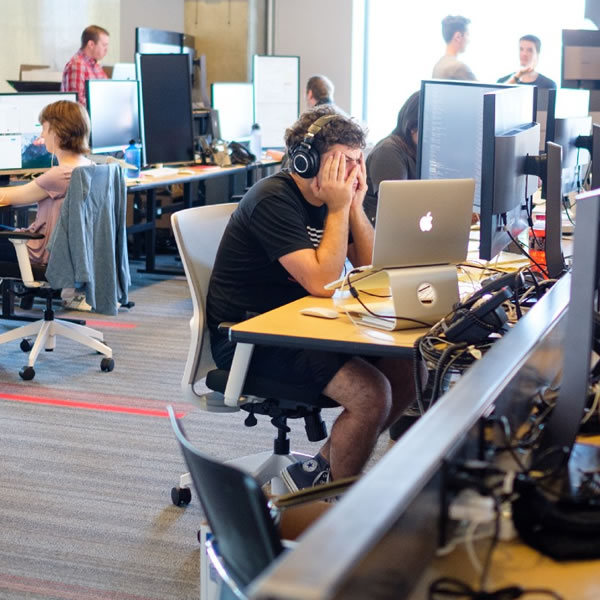 Office Test and Tag Melbourne
The modern workplace office or administration centre can have a large volume and variety of electrical appliances. They can be used on a daily basis and vary from computers and printers, to floor heaters, power boards, extension leads, lap top chargers, kitchens appliances and lots more.
All of these office appliances present an electric shock hazard that must be managed as part of your ongoing OH&S obligations. You must ensure your office or administration centre is electrically safe by completing regular office appliance testing and tagging.
Our Office/SME package covers all aspects of your office test and tagging needs. We will help you meet your electrical appliance safety OH&S obligations in Victoria and answer all your questions in plain English without any of that technical jargon that can be so confusing. We will not only tell you what needs to be done ands how often but also tell you which ones don't need to be done.
Our experienced team work to ensure any potential down time or disruption that may have to occur is minimised. And best of all, special discounts apply to most offices we service due to the volumes involved.
Yes, we can also look after your warehouse or workshop as well if you have one. more info
Contact us to discuss your test and tag service needs for an office in the Greater Melbourne area.
CASE STUDY
We were contacted by a major firm operating in Melbourne CBD with close to 500 staff wanting their office equipment needed to be tested and tagged. Their main concern was the disruption this would cause as their various teams often worked to tight deadlines.
All the testing and tagging was completed over 8 days, on-time, on-budget and with no adverse feedback about disruptions. More than 15 potentially dangerous appliances were detected and removed from service.
They have since engaged us to look after 3 other facilities they operate.
Some of the workplaces we test & tag in Melbourne