John Blackburn Test Tag Expert Melbourne Australia
John Blackburn is recognised as an expert in the test and tag industry due to his extensive and broad experience that began in 2004 when he was a volunteer at his local VicSES unit and responsible for the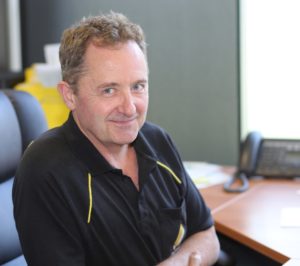 equipment maintenance.
During 2007 he founded ACME Test and Tagging to provide services to workplaces across the Greater Melbourne area. Starting from scratch with no leads and no clients he built a thriving business based on the values of being fair, friendly and reliable. Many of the original clients are still using his services today.
Over the years, John has written courses on testing and tagging, set up Test And Tag Standards Australia (TATSA) to deliver test and tagging training courses, run a blog on testing and tagging, made submissions to the reviews on AS/NZS 3760 and had articles published in safety magazines.
Over the last 25 years John has been involved in many diverse businesses and has developed a reputation as an industry innovator, often going against the norms of the times. This desire to improve the customer experience has flowed on to ACME and TATSA with many of his initiatives being copied by competitors. Rather than get upset at them for copying him, John sees it as a complement and being good for the test and tag industry.
John is an active member of his local CFA brigade and supports many charitable and not-for-profit organisations.