Building & Construction Site Tag Colour Change Reminder
Electrical appliances used on construction and demolition sites (Victoria) are required to be test and tagged every three months and follow a defined tag colour coded system.
In accordance with AS/NZS 3012, Table 3 and Appendix F, a GREEN tag must be attached to appliances for the period 1st March 2022 to 31st May 2022.
Some sites adopt a strict "grace period" requiring the retesting be conducted one week either side of the start of each period.
Worksafe Vic has indicated they are satisfied provided a period of not more than 3 months has passed since the appliance was last tested and tagged and the correct tag colour was attached at the time it was done.
Residual Current Devices (RCDs) used on construction and demolition sites are also subject to retest intervals that can range from 1 to 3 months. This includes RCDs in the site shed, inbuilt to Portable Socket Outlet Assemblies (PSOAs), on generators etc. Click here for more information about RCDs.
The building industry standard "Electrical Installations on Construction Sites" details testing and tagging of electrical appliances and RCDs can be conducted by;
A licensed electrician or
A licensed electrical inspector or
A competent personA competent person is one who the responsible person ensures has the necessary practical and theoretical skills, acquired through training, qualification, experience or a combination of these, to correctly undertake the required tasks. Source: AS/NZS 3760 More
The inspection and testing must be carried out in accordance with the standard AS/NZS 3760.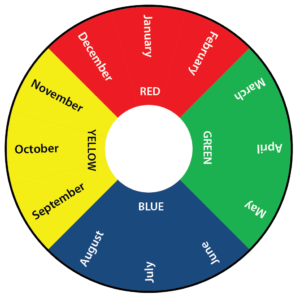 See also AS/NZS 3012 Electrical Installations – Construction and demolition sites, Table 3 and Appendix F
---
This information is general in nature, should be used as a guide only and read in conjunction with the relevant Standard(s), State and/or Federal Legislation, Codes of Practice and Industry Standards specific to your workplace. A proper risk assessment should be under taken before acting on the information provided in this document or any related material. Further information can also be obtained from your local Workplace Authority, Electrical Safety Authority or a suitably qualified persons. This article is copyright protected.